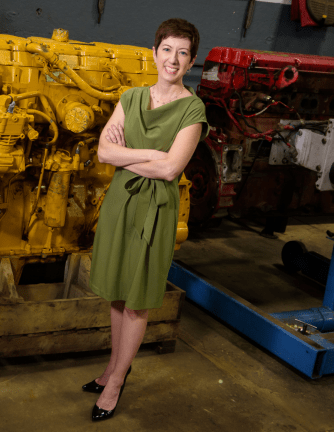 As President & CEO of Johnson College, I am so proud to share that our campus community has embarked on a journey towards full accreditation by the Middle States Commission on Higher Education (MSCHE). Johnson College currently holds Candidacy for Accreditation status with MSCHE, which indicates that we, as an institution, have achieved initial recognition and are progressing towards full accreditation.
Currently Johnson College is accredited by The Accrediting Commission of Careers Schools and Colleges (ACCSC). Changing our institutional accreditation has been a huge undertaking here at the College. As we prepare for the next stage of Middle States Accreditation, it is helpful to reflect upon why Johnson College is seeking this accreditation.
Some of the reasons include:
The ease at which students and graduates of Johnson College will be able to transfer credits;
The credibility that comes with a regional accreditation within higher education, industry, and the community we serve;
The Pennsylvania Department of Education allows regionally accredited institutions to use a streamlined process to add new programs, meaning Johnson College will be able create and update current programs at the pace expected by industry – making Johnson College alumni more marketable to employers;
Increased ability for the College to solicit funding and grant opportunities to better prepare our students for the jobs of tomorrow and industries with which we collaborate.
Above all, becoming Middle States accredited means we will never settle for the status quo. We are committing ourselves to becoming a continuously improving organization; one that rises and succeeds together. Middle States helps us state that we are committed to pressing forward and trying new things and continually improving.
As we enter into Self Study, I am proud to lead an institution committed to continuous improvement, to better serve our students. I look forward to sharing more information with the campus community through this webpage as the self-study process continues. If there are any questions regarding our candidacy for accreditation, or how the campus community may play a role in the accreditation process, please do not hesitate to reach out to the Office of the President.
Sincerely,
Katie Leonard, Ed.D.
President & CEO