Industrial Technology (Certificate)
Program Overview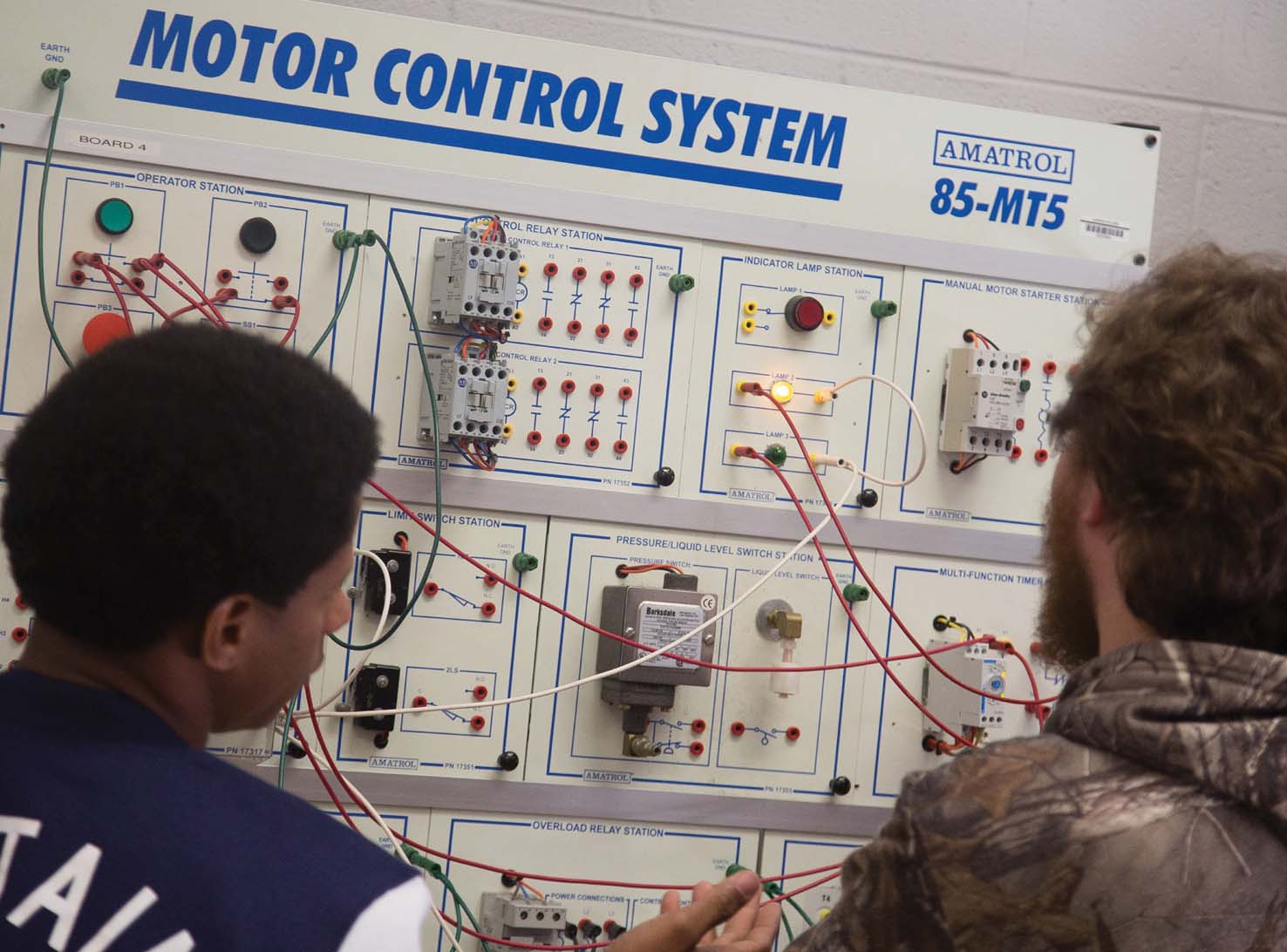 Johnson College's one-year academic certificate Industrial Technology program prepares graduates as industrial maintenance technicians who keep machines in working order by detecting and correcting errors before the machine or the products it produces are damaged. After diagnosing a problem, the industrial machinery mechanic may take the equipment apart to repair or replace the necessary parts. Once a repair is made, industrial mechanics test a machine to ensure that it is operating correctly.
Watch the video below to learn why Industrial Technology might be right for you.

Career Opportunities
Graduates will gain the skills needed to work in machine shops, fabrication shops and distribution warehouses.
Program Learning Goals
Goal 1: Graduates will acquire the skills necessary to obtain an entry-level position in Industrial Electronic Maintenance.
Goal 2: Graduates will demonstrate professional behavior and ethics in order to meet the challenges of work within their field.
Goal 3: Graduates will acquire critical thinking and decision-making skills.
Course Outline
 
PROGRAM COURSES
CREDITS
Major Courses (23 Credits)
ECM 277
Industrial Maintenance and Mechanics
2
ECM 278
Industrial Maintenance and Mechanics Lab
1
BTT 129
Industrial Safety & Forklift
1
BTT 151
Fundamentals of Electricity
2
BTT152
Fundamentals of Electricity Lab
1
BTT 251
Motors and Controls
2
BTT252
Motors and Controls Lab
4
AMT 253
Programmable Logic Controllers
2
AMT 254
Programmable Logic Controllers Lab
2
MEC 201
Applied Industrial Technology
1
MEC 202
Applied Industrial Technology Lab
2
AMT 157
Sensors and Systems in Automation
2
AMT158
Sensors and Systems in Automation Lab
1

Core Career Courses (10 credits)

ART 105
Blueprint / Schematic Reading
3
SSS 101
Student Success Seminar
1
MAT 103
Technical Math
3
ENG 105
Industry Communications
3
 
TOTAL
33
For course descriptions, please visit the Course Catalog.