07.10.2021Andrew Mazza Diesel Jam 2021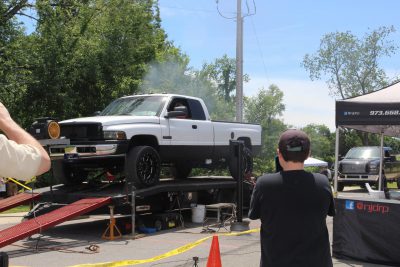 Event Details

The Andrew Mazza Diesel Jam 2021 will take place on Saturday, July 10, 2021, from 9 a.m. – 2 p.m.at the Circle Drive-in located on the Scranton-Carbondale Highway in Scranton, PA. Diesel Jam supports The Andrew Mazza Foundation, the Diesel Truck Technology Program at Johnson College, & scholarships for Johnson College & high school students.

 

Diesel Jam is a celebration of the truck community, featuring a diesel, gas, & antique truck show, mobile dyno runs, industry vendors, apparel vendors, food vendors, live entertainment & more. It is an all-day (rain or shine) family-friendly event.

 

All trucks are invited to participate & prizes will be awarded for Best in Show, Best Big Rig, Best Tow, Best Pick Up, and Best Antique & Diesel Jam People's Choice. Additionally, cash prizes for the mobile dyno are $1,000 for Highest Overall Horsepower and Guess Your Horsepower prizes for 1st Place – $800, 2nd Place – $500, 3rd Place – $200, 4th and 5th Place – $100 each.

 

For more information please visit the Andrew Mazza Foundation's website at andrewmazzafoundation.com/diesel-jam.

 

The Andrew Mazza Foundation started in 2016, supports & enriches the community through Andrew's passions & hobbies. Proceeds raised from Diesel Jam will enhance & expand the Diesel Truck Technology Program at Johnson, provide both high school & Johnson College students with scholarships, & serve the community in which Andrew called home. Proceeds also aid The Andrew Mazza Foundation in hosting their annual Truck-or-Treat community Halloween event in Clifford for children & families in various local school districts.