05.19.2022CNC Machinist Open House in West Pittston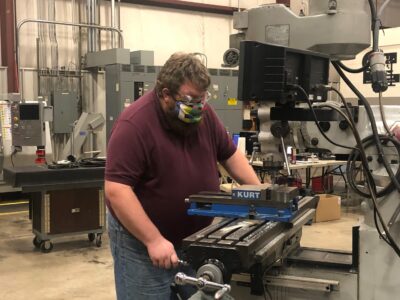 Event Details

In conjunction with Don's Machine Shop, Johnson College is hosting a CNC Machinist Open House on Thursday, May 19, 2022, from 4 pm to 6 pm at Don's Machine Shop located at 100 Elm Street, West Pittston. Open House attendees will learn about the 20-Week, 510-Hour CNC Machining Course offered at Don's Machine Shop starting June 20. The course will be held Mondays through Thursdays from 4 pm to 10:15 pm. During the Open House, representatives from Don's Machine Shop and Johnson College's Continuing Education team will discuss course details, the machining industry, connections to career services, and financial assistance to those who qualify.

Please complete the registration form located at https://johnson.edu/cnc-machining-open-house/ to attend this Open House on May 19, 2022, at Don's Machine Shop in West Pittston.
Time

(Thursday) 4:00 pm - 6:00 pm
Location

Don's Machine Shop

100 Elm Street