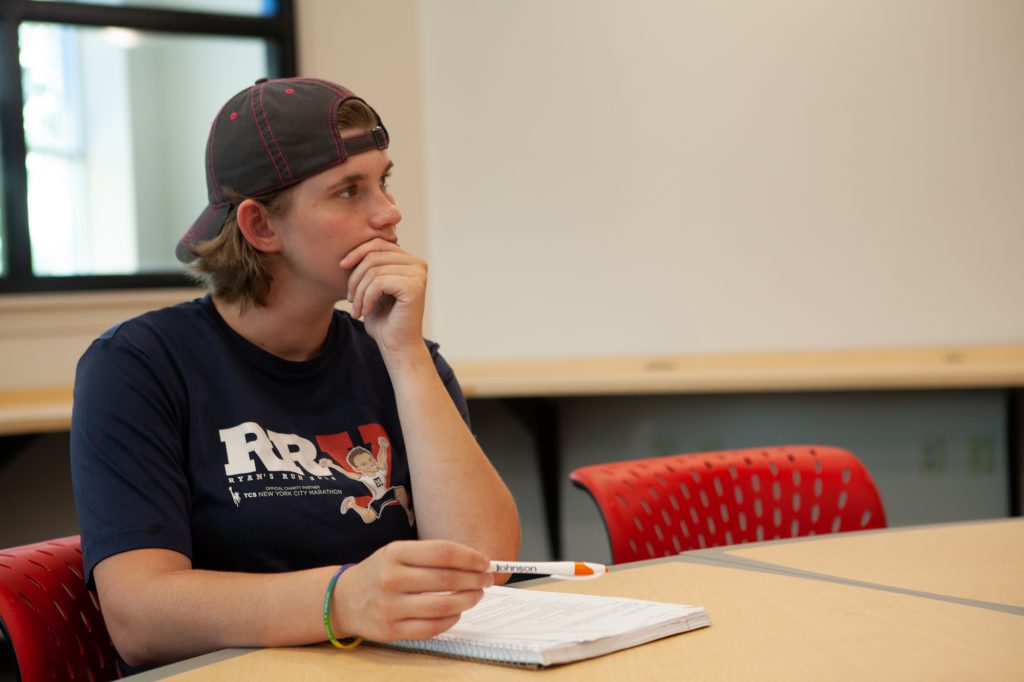 Are you a high-school senior? Are you already in the workplace and know the value of a career and not just a job? Johnson College may be for you.
At Johnson College, our goal is to get you into a rewarding career through hands-on training and industry-driven curriculum. We are Northeast Pennsylvania's choice in technical education, and we can't wait for you to see how WE WORK.
At Johnson College you will find:
Flexible class schedules that work with your life. You can start a career, change a career, transfer your credits and increase your earning potential… All in two years!
Stackable certifications and skills that will increase employment potential.
Small classes and personalized attention.
A hands-on education with current tools, techniques and technologies used in the field of today and tomorrow prepare you for the next step in your career.
Request More Information
All Fall 2020 first year students are invited to campus to check-off any last minute items, take a tour and see where your classes will be, meet your program directors and academic advisors and have any last minutes questions answered.
Sign-In – Moffat Student Center
Picture for Photo ID – Cafeteria (Moffat)
Meet your Academic Advisor – Resource Center (Moffat)
Login/Online Navigation Troubleshooting – (Moffat 102)
Program Director Meet and Greet/Orientation – Program Lab Area
Have all your last minute questions answered!
We will be following Pennsylvania's social distancing & sanitization guidelines for your health & safety. Students can come any times during the designated dates and times, but must sign-in upon arrival at designated location.
Physical Therapist Assistant Only (Program Orientation, Health Science Center): Monday, August 24, 2020 – 1:00 p.m.
All Majors Welcome (Moffat Student Center): Wednesday, August 26, 2020 – Between the hours of 12:00 p.m. – 6:00 p.m. or Thursday, August 27, 2020 – Between the hours of 9:00 a.m. – 2:00 p.m.
Veterinary Technology Only (Program Orientation, Veterinary Science Center): Friday, August 28, 2020 – 10:00 a.m. – 11:00 a.m. or 12:00 p.m. – 1:00 p.m.