The newly renovated Johnson College Resource Center, located in the Moffat Student Center, complements the curriculum of both the academic and technology areas. The collection offers students the resources necessary to research trade and technical issues that pertain to their fields of study. The Resource Center also offers the use of online computer services, course reserves, current textbooks, daily newspapers, wireless access, and black and white/color printing. Areas for traditional, relaxed, and group study are available. A private study room can also be reserved for students looking for a distraction-free work environment.
COVID-19 Policy
According to CDC guidelines, students must wear face coverings while inside the Resource Center. Hand sanitizer stations are available for use.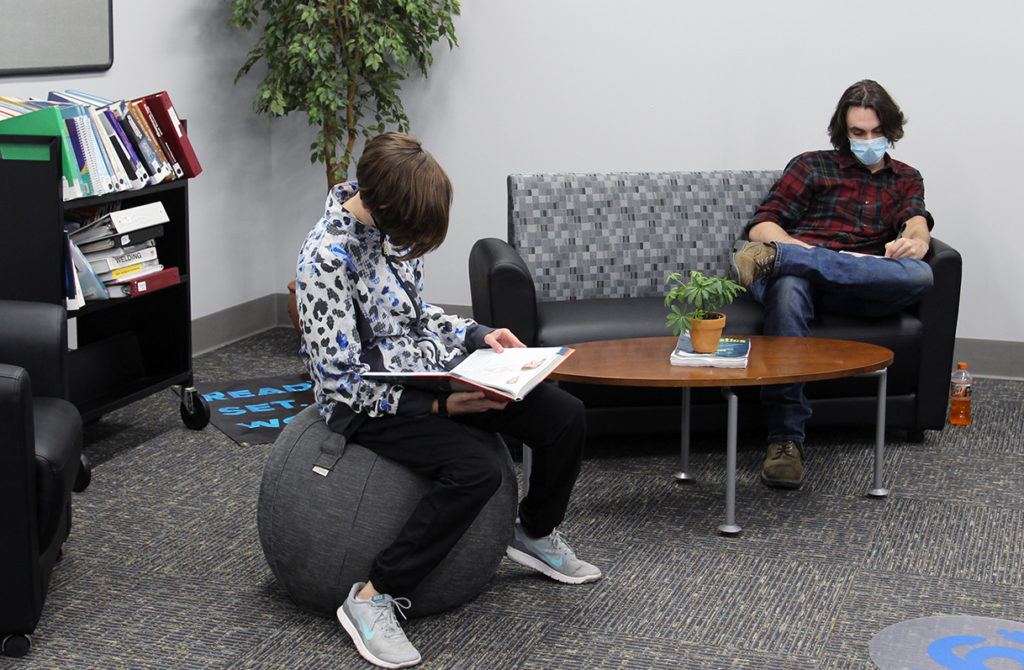 Tutoring
Through a supportive and interactive learning experience, Johnson College offers peer and professional tutoring to encourage our students in becoming independent learners who can to achieve their personal goals. Tutoring is offered free of charge for currently registered students.
Hours
Monday through Friday: 8:00 a.m.– 4:30 p.m.
Closed on weekends and holidays.
Johnson College Resource Center
570-702-8953