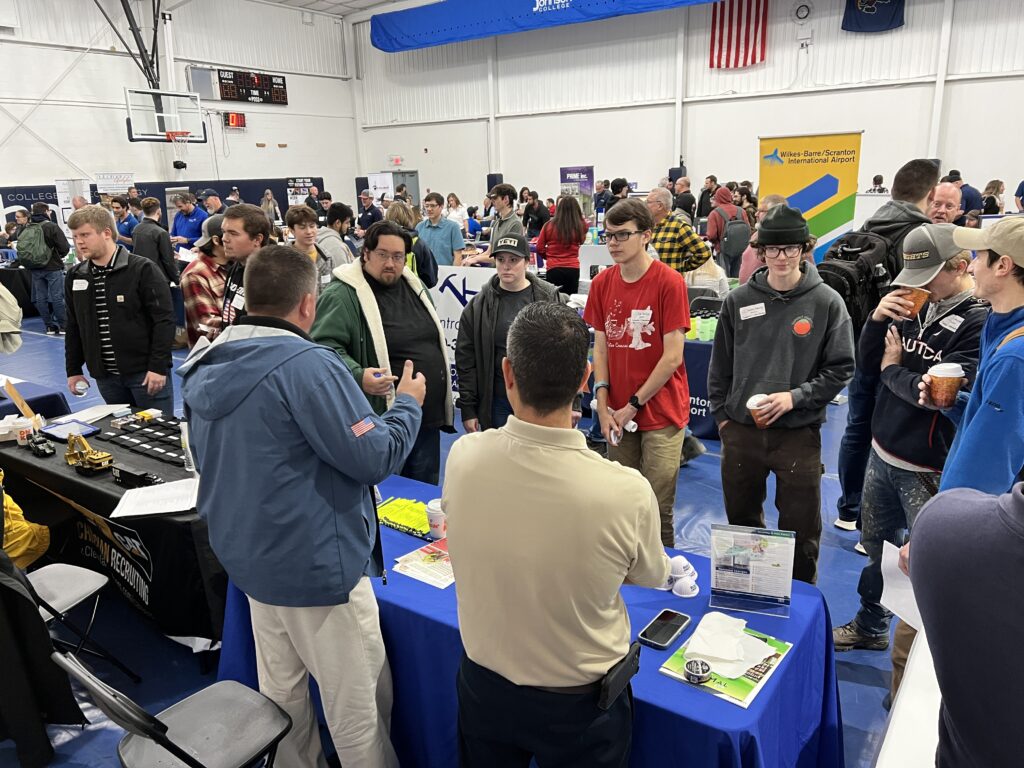 The mission of the Career Services department is: to promote the career development and related life career planning skills for Johnson College students and alumni; to provide support and assistance for internships and employment opportunities; and to aid students in exploring career choices and nurture career goals. Career Services directs students to individuals who will assist them with career choices as well as assistance with résumé preparation, job search strategies and interviewing skills.
Students and alumni are also encouraged to join the Johnson College Student and Alumni Job Board on the professional employment networking site LinkedIn here to connect with other graduates, students, faculty, staff, administrators and employers. Job announcements, career skill advice, networking for jobs, developing a profile and requesting recommendations are some of the features of LinkedIn.
Career Fairs are offered on campus in the fall and spring semesters to give students and alumni more employment options and the chance to meet employers, discuss job opportunities and follow up with applications. Career Fairs, industry visits to campus, and on-campus interviews are only open to Johnson College students and Alumni. Career Services is the gateway to industry.
If you are an employer and have a job announcement to post, please submit it here.
If you would like to present or recruit on campus please, contact Career Services: careerservices@johnson.edu, 570-702-8919.
Employers can visit campus to discuss career options, trends in their field, the hiring process, opportunities for advancement, and interview students and alumni for available positions. Outreach to employers is essential to share current information about Johnson College program areas to determine the best career options for our students and alumni.
The Career Services department also connects students and industry partners with industry experiences and Internships. 
Contact Information
For more information, please reach out to:
Dana Healey
Associate Director of Industry
dhealey@johnson.edu
570-702-8919
Greg Race
Manager of Career Services
grace@johnson.edu
570-702-8917