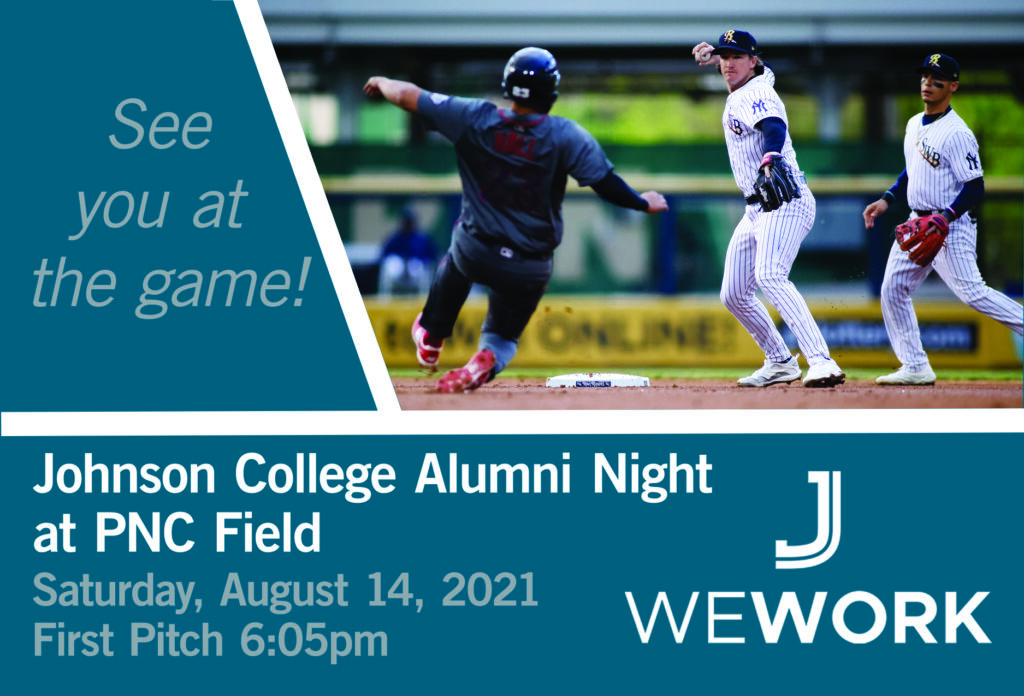 Our Summer Alumni event is back!
Join your fellow alumni on Saturday, August 14 for
Johnson College Alumni Night in the Kost Pavilion at
PNC Field. Enjoy an exciting night of baseball with
free ballpark food and non-alcoholic beverages as
the Scranton/Wilkes-Barre Railriders play the Lehigh
Valley Iron Pigs.

When: August 14; First Pitch at 6:05pm
Where: PNC Field, Home of the SWB RailRiders
Cost: Alumni – free/Guest – $19
Parking – $5/car
Questions? Contact Michele Newberry (570) 702-8991 or email mnewberry@johnson.edu.