The Class Gift is a wonderful way to make a collective impact on your alma mater. This act of giving is to say thank you, to improve the College, and to help ensure that the students who follow you can have a great experience.
To commemorate the Class of 2022, new campus maps will be installed at each of our 11 buildings (see layout design). The Class Gift is special because it is for students from students, and that means your participation is so important.
Your tax-deductible contribution – regardless of size – will make a big difference. Please consider any amount as a gift of meaning to you OR $20.22 in honor of your class year!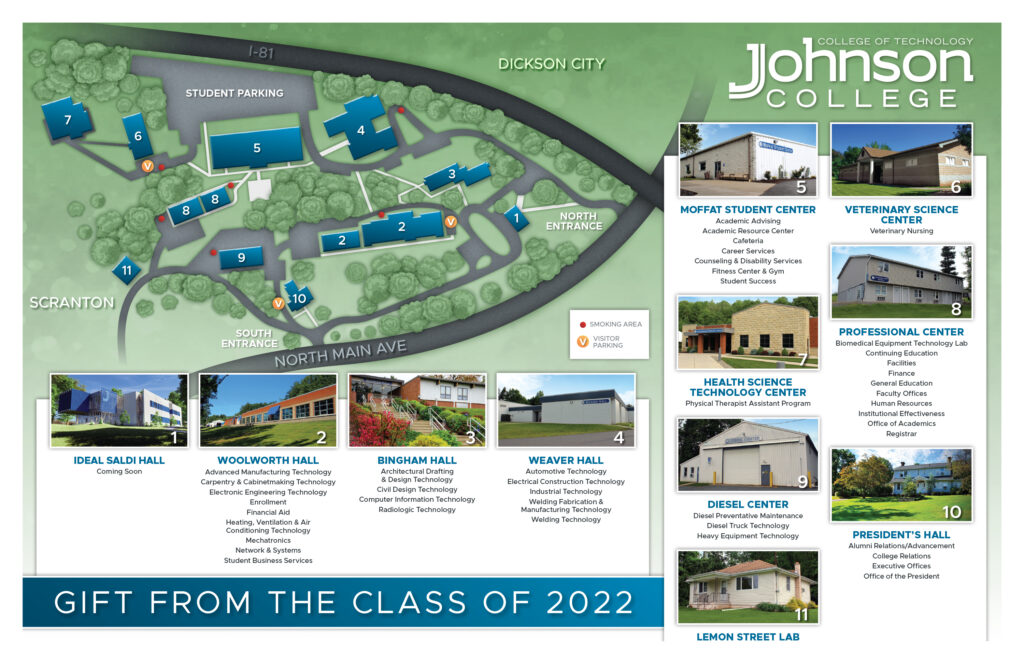 Thank you for your support! When WE WORK together, we create a stronger community and an even better Johnson College.