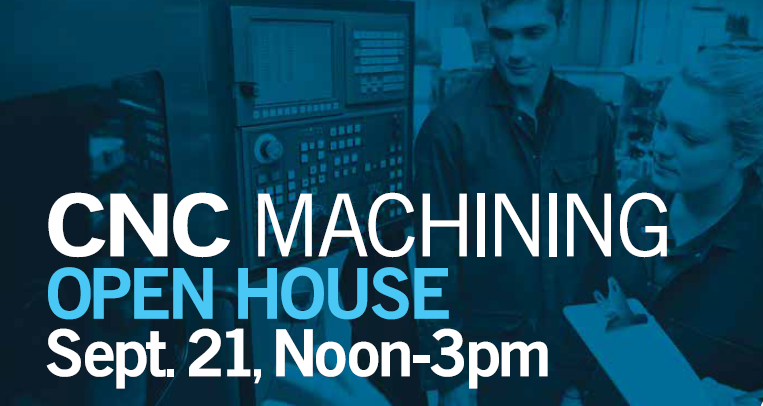 Johnson College has formed a new relationship with a West Pittston business, Don's Machine Shop, to bring CNC machining training to Luzerne County. At an Open House at Don's Machine Shop on Saturday, September, 21st, the public is invited to tour a newly renovated teaching space which will house the new program. Curriculum will train students to utilize, maintain and program Computer Numerical Control (CNC) machines which perform subtractive manufacturing methods to materials such as metal. CNC professionals manufacture precision products and components used in a variety of applications such as automotive, medical, electronics, aerospace, transportation, military, and more. The Open House will provide visitors with the opportunity to speak with instructors and meet current CNC machinists to learn about the occupation and job outlook in our region.
The job training to be offered in conjunction with Don's Machine Shop is a unique, one-of-a-kind training, open to anyone who is looking for a new career option, and it is delivered on some of the best machining equipment in the region. Learning a trade with curriculum input from a functioning machine shop like Don's Machine will help open up opportunities right away. The relationship between Johnson College and Don's Machine Shop is another way the College can immediately connect students to industry. With the growing need for technicians in our region, this opportunity gets skilled technicians prepared adequately and quickly to the employer.
The first session of CNC classes at 100 Elm Street in West Pittston will begin on Monday, November 4th.  Space is limited.
More about the 510 Hour CNC class:
Training includes both theory and hands-on learning experiences for beginner-level students.
The cost of the class is $6,250. Financial assistance may be available for those who qualify.
Successful completion of the 510 hour CNC program allows students to have preferred interview status with Don's Machine Shop.
More about Don's Machine Shop: http://www.donsmachine.com/
Sign up for the 510 Hour CNC Session Beginning Monday, November 4th. Space is limited.
Click here to sign up
---
Questions? Please contact the Johnson College Continuing Education Department at 570-702-8979 or continuinged@johnson.edu.