03.20.2023510-Hour CNC Machining Training Course in Luzerne County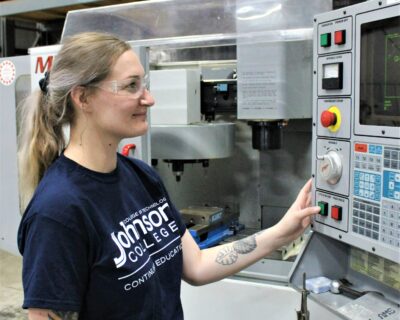 Event Details

In conjunction with Don's Machine Shop in West Pittston, Johnson College is now accepting students for its next CNC Machining training in Luzerne County. During the 510-hour course, beginning Monday, March 20, 2023, students will train to utilize, maintain and program Computer Numerical Control (CNC) machines. Students will complete all class and lab work inside Don's Machine Shop's classroom and lab at 100 Elm Street, West Pittston. Space is limited. The class cost is $7,500, and financial assistance may be available for those who qualify. To learn more or enroll, click here https://johnson.edu/continuing-education/510-computer-numerical-control-cnc-at-dons-machine-shop/, or contact the Johnson College Continuing Education Department at 570-702-8979 or continuinged@johnson.edu.

This 510 hour class for beginner-level students includes theory and hands-on learning experiences. The hands-on training, delivered at Don's Machine Shop, is on some of the most state-of-the-art equipment in the region. This unique, one-of-a-kind training will help open up new career opportunities right away. This relationship truly demonstrates how industry is a Johnson College student's campus.