12.14.2020CNC Machining Training in Luzerne County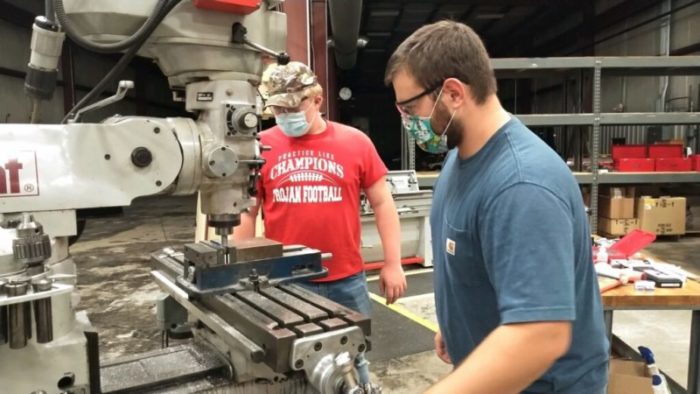 Event Details

Johnson College in conjunction with Don's Machine Shop in West Pittston continues to bring CNC Machining training to Luzerne County. Starting December 14, 2020. Students will train to utilize, maintain and program Computer Numerical Control (CNC) machines inside Don's Machine Shop's classroom and lab at 100 Elm Street, West Pittston.

CNC machinists manufacture precision products and components used in a variety of applications such as automotive, medical, electronics, aerospace, transportation, military, and more. Industries throughout northeastern Pennsylvania are currently in need of well-trained CNC machinist.

This 510 hour class for beginner-level students includes theory and hands-on learning experiences. The hands-on training, delivered at Don's Machine Shop, is on some of the most state of the art equipment in the region. This unique, one-of-a-kind training will help open up new career opportunities right away. This relationship truly demonstrates how industry is a Johnson College student's campus. Social distancing and mask guidelines will be followed at all times. The cost of the class is $7,500. Financial assistance may be available for those who qualify.

To learn more or to enroll, visit https://johnson.edu/continuing-education/510-computer-numerical-control-cnc-at-dons-machine-shop/ or contact the Johnson College Continuing Education Department at 570-702-8979 or continuinged@johnson.edu.