12.13.2021OBDII Emissions Training Class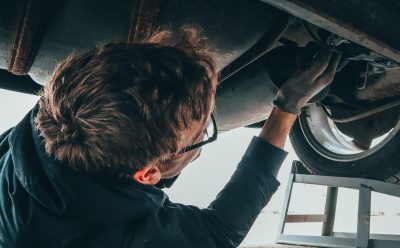 Event Details

Johnson College's Continuing Education Program is currently enrolling students into its OBDII Emissions Training class. The class will be held on the Johnson College campus from December 13, 2021, through December 16, 2021, from 6 pm to 10 pm. Space is very limited to allow for social distancing. Face masks must be worn at all times while on campus. To learn more or enroll call 570-702-8979 or email continuinged@johnson.edu.

The OBDII computer monitors a vehicle's emission control systems in real-time and is capable of informing a motorist or technician of a systemic issue the moment it occurs. The system operates through a series of indicator lights, drive cycles, trouble codes, and readiness monitors. During an inspection, an emission analyzer scan tool plugs into the diagnostic connector that is attached to the OBDII computer and communicates with the vehicle. The OBDII computer relays to the scan tool whether it has discovered errors in the emission control systems. The emission analyzer then determines whether the vehicle is being operated in compliance with emission standards. For more information, visit https://johnson.edu/continuing-education/odbii-emissions-licensing/.

The class fee of $180 is paid to Johnson College, and a study material and testing fee of $39.99 is paid directly to the PA Training Portal.