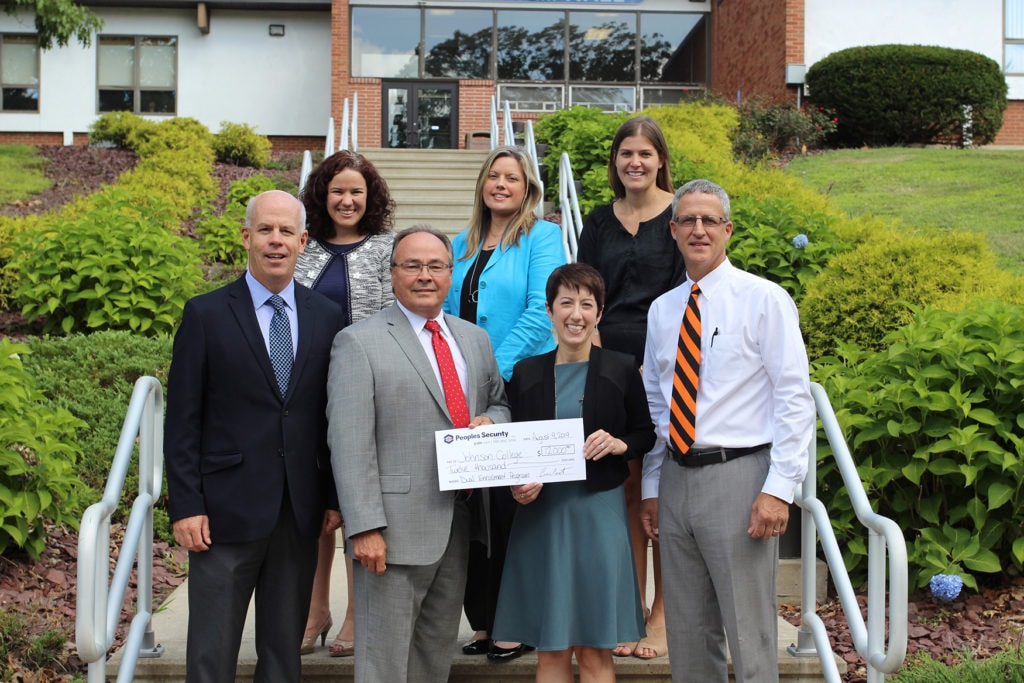 Peoples Security Bank & Trust, through their EITC administrator, Commonwealth Charitable Management, has allocated $12,000 to support dual enrollment scholarships at Johnson College. Two students at Abington Heights School District will be fully funded for the Industry Fast Track program, which allows students to graduate from high school with half of their Johnson College Associate degree completed. Tunkhannock students will benefit from the dual enrollment credits as well.
The Industry Fast Track Program gives high school students the opportunity to spend a portion of their school day at Johnson College to complete coursework. An Industry Fast Track Advisor will supervise students and monitor academic progress. Benefits to the student include a jumpstart on earning college credits, seamless assimilation into higher education, and financial savings toward a college degree.
"The bank is a strong supporter of the Educational Improvement Tax Credit and the dual enrollment program. During the latest school year the bank awarded 135 Scholarships totaling $125,000," said Patrick Dietz, Johnson College Board Member and Senior Vice President and Commercial Lending Officer at Peoples Security Bank & Trust.