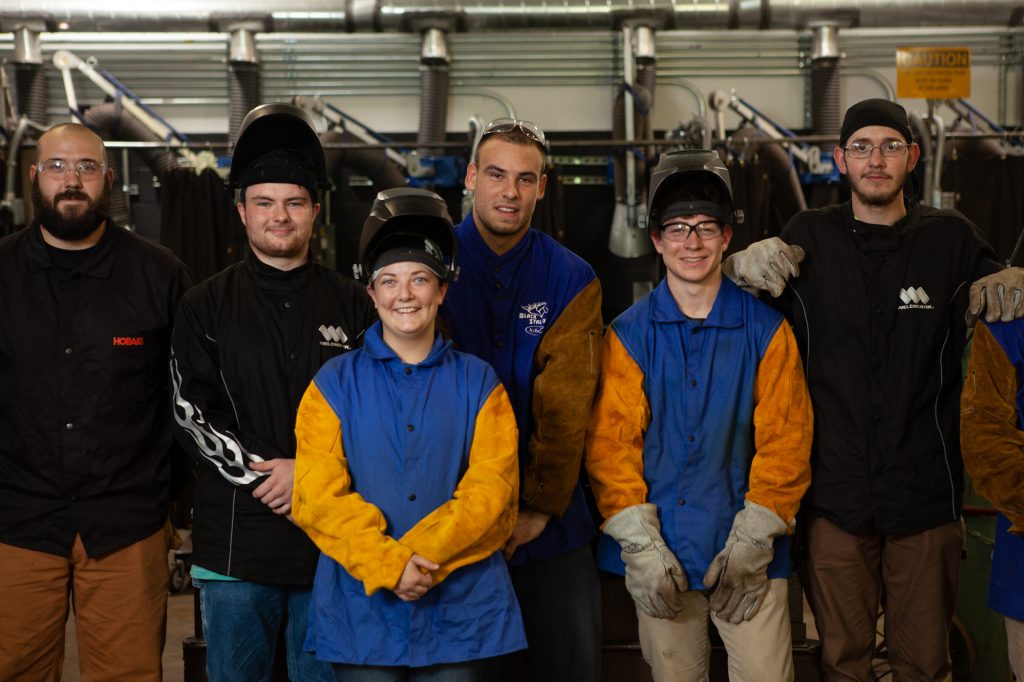 Johnson College is proud to announce that its Welding Technology Certificate will now be offered beginning in the spring semester, beginning in January 2020. Since 2012, Johnson College has offered the two semester, 30 credit certificate program. In previous years, the certificate was only offered in the fall semester which led to interested students having to wait to begin their coursework if they did not enroll by the summer.
The Welding Technology certificate course prepares students for entry-level work in the welding industry. Students learn about safety, hand tools, oxyacetylene torches, plasma arc, shielded metal arc welding (stick), gas metal arc welding (MIG), gas tungsten arc welding (TIG), flux cored arc welding, metallurgy, print reading, and weld symbols. This in-demand major at Johnson College starts a full cohort every year, and the College is proud of its placement rate of these students each year. The class of 2018 was 100% employed.
Bill Burke, Associate Vice President of Enrollment Services said, "Allowing students to enroll in our welding program in the spring semester is another way for us to get trained professionals out into the workforce faster." According to the Bureau of Labor Statistics, the median pay for a trained welder is $41,380 annually and the state of Pennsylvania has the fourth highest employment of welders nationally.
"Industry is constantly reaching out to us for more and more trained welders, so we were able to find a way to fill an employer need and get more students into our classrooms," said Burke. Top employers of certified Johnson College welders include Hendrick Manufacturing, Pleasant Mount Welding, Scranton Craftsman, Cheetah Chassis, Leeward Construction, Master Halco, and Standard Iron Works.
The spring semester at Johnson College begins on January 21, 2020, and interested students can apply through January 10, 2020. Interested students can apply at www.johnson.edu/apply or email the Enrollment Department at enroll@johnson.edu for more information. Financial assistance is available for those who qualify.